International Journal of Advanced Computer Science and Applications (IJACSA)
IJACSA's mission is to provide an outlet for quality research to be publicised and published to a global audience. It aims to promote universal access with equal opportunities for international scientific community; to scientific knowledge, and the creation, and dissemination of scientific and technical information.
In sync with the Journal's vision "to be a respected publication that publishes research articles, as well as review and survey papers contributed by International community of Authors", we have drawn reviewers and editors from Institutions and Universities across the globe to ensure that we retain high standards. At IJACSA, we stand strong because we know that global challenges make way for new innovations, new ways and new talent.
IJACSA is an Open Access Journal and all past issues are available at the Archives section.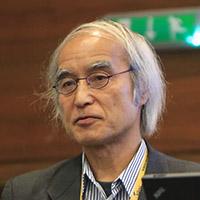 Dr Kohei Arai
Affiliation : Saga University, Japan
Domains of Research : Human-Computer Interaction, Networking, Information Retrievals, Optimization Theory, Modeling and Simulation, Satellite Remote Sensing, Computer Vision, Decision Making Methodology
Email: editorijacsa@thesai.org
Technology Trends
Cloud Computing
Internet technologies
Artificial Intelligence
Image Processing and analysis
Protocols and Standards
Ubiquitous Computing
Virtual Reality
Human Computer Interaction
Geographic information systems
Networking
Quantum Computing
Satellite and Optical Communication Systems
3G/4G Network Evolutions
CDMA/GSM Communication Protocols
Mobile Computing
Open Spectrum Solutions
Communication Protocols
Sensor networks and social sensing
Wireless applications
Security
Biometrics
Internet security
Electronic Data Interchange (EDI)
Web services and performance
Secure transactions
Cryptography
Secure Protocols
Cyber law
Forensics
Intelligent Systems
Multi-Agent Systems
Content Development
Data Mining
Digital Libraries
Information Search and Retrieval
Knowledge Management
e-Intelligence
Knowledge networks
E-learning
Collaborative Learning
Curriculum Content Design
Delivery Systems and Environments
Educational Systems Design
e-Learning Organisational Issues
Virtual Learning Environments
Web-based Learning Communities
e-Learning Tools
e-Business
Biometrics
Enterprise Resource Planning
e-Business Models
Digital Goods and Services
e-Commerce Application Fields
e-Commerce Economics
e-Commerce Services
Digital Marketing
Web Analytics